Last year, children from 4 primary schools and one secondary school in counties Monaghan and Armagh joined together for an Izak9 extravaganza in Middletown, County Armagh – a genuine cross border shared learning opportunity.
Details of the schools involved are shown below.
This year we are focusing on the border counties of Donegal, Derry and Tyrone with 2 separate events.
In Derry we will bring together: Rosemount PS; Londonderry Model PS; St. Mura's PS, Buncrana; Scoil Naomh Brid, Muff, CO. Donegal. In Strabane, we will bring together St. Catherine's PS; Strabane Controlled PS; St. Patrick's NS, Murlog, Lifford; Scoil Cholmcille, Cloughfin, Co. Donegal.
These 2 events form the centrepiece of our Mathsweek schedule.
The schools involved in 2016 were: St. John's PS Middletown; Drumhillery Primary School; Billis National School; St. Mary's National School; St. Patrick's High School.
We had a brilliant morning's craic with the Izak9 cubes - large and small!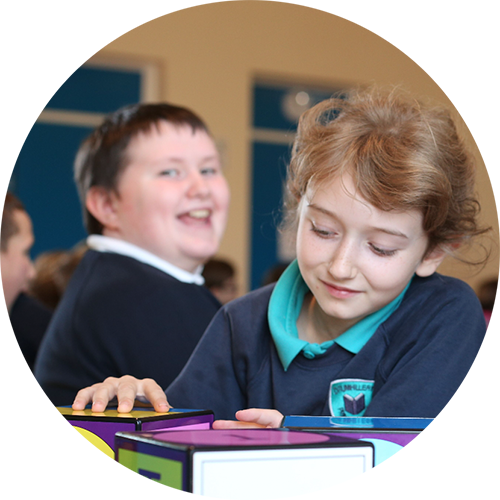 SaveSave
SaveSave
SaveSave